OEM MITSUBISHI TRITON VGT 2015, LEXUS/NX200/RX270/RX400H AIR FILTER 1500A608
MITSUBISHI-TRITON/L200 TOYOTA-CAMRY/HIGHLANDER/HARRIER/SIENNA/AVALON LEXUS-ES350/NX200/RX270/RX400H AIR FILTER 1500A608
There are at least 5 benefits of changing your air filter regularly; better gas mileage, reduced emissions, improved acceleration, increased engine life and overall improved driveability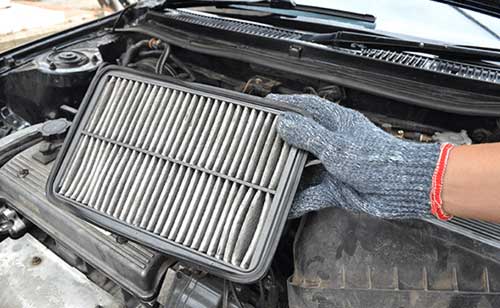 . For each gallon of fuel burned, the engine uses up to 10,000 gallons of air; thus why it is easy to understand how vital a clean air filter is to the proper operation of a car.

Air filters should be changed every 12,000 to 15,000 miles or so, more often in dusty driving conditions. The owner's manual maintenance schedule will indicate how often the air filter should be replaced. A dirty air filter might appear clean but should still be replaced at the recommended intervals.

A new air filter will increase gas mileage, reduce emissions, allow optimal air flow and improve engine performance. In addition, changing your air filter regularly will protect the engine and vital internal engine parts from excess wear and damage that result in driveability issues and potentially expensive engine repairs.




Customer comments
| Author/Date | Rating | Comment |
| --- | --- | --- |